Contact
Find out more about us!
Write to us or give us a call:
+41 (0)79 894 96 60
Our agency is built on strong values
Discretion
Discretion and loyalty
characterise our actions.
We are totally committed
to protecting you and
your data at all times!
Personality
We get to know each of
our customers personally!
This way we find out
who you are and which
partner suits you best.
Exclusivity
We accompany you
personally and with the
greatest commitment towards
your new happiness. The number
of contacts is not limited!
Competence
We bring people together
who belong together.
Benefit from the value
of our experience –
fall in love again!
Our agency is built on a strong proprietor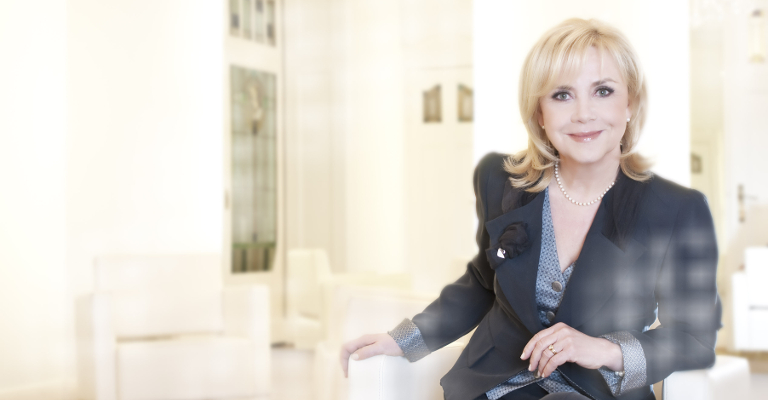 "I support you personally and with empathy on your path happiness!"
According to "Revue", Christa Appelt is "Germany's best-known matchmaking agency for the rich, influential and successful", and the popular TV talk show "3nach9" describes it as the "most exclusive in Europe"!
Since 2016, Christa Appelt has been presenting her own talk show, "BeziehungsWeise-Appelt", on Welt der Wunder TV.
Our agency is built on a strong team
Our agency is built on a strong reputation
Our excellent recommendations have earned us a superb reputation in Germany and throughout Europe. Instead of an anonymous singles exchange you enjoy the luxury of a reputable and exclusive partner agency that offers an individual all-round service. An indication of the high quality of our work is the fact that many of those who are seeking a partner find their way to us via a personal recommendation.
Our agency is built on strong service
Platinum
Discretion is always our highest priority. But there are some clients for whom we cannot set the bar high enough in terms of privacy – because they are in the public eye, for example…
Gold
As the years go by, demands increase. Personal experiences and disappointments have left their mark. Our gold status is chosen by demanding singles with standards and academics…
Silver
Our silver status is chosen by people between their early 20s and mid 30s who consciously wish to find their life partner early on and do not want to leave the search to chance or online dating…
In order to provide you with the best in first-class dating, we consider the following to be the at the core of our services:
No passing on and exchange of your personal data to "friendly" agencies
No influence from professional associations and interest groups
No anonymous matchmaking within franchise companies
No access by unauthorised third parties or anonymous online partner
exchanges Highest individual consideration of customer wishes,
the respective lifestyle and the mentality of each individual